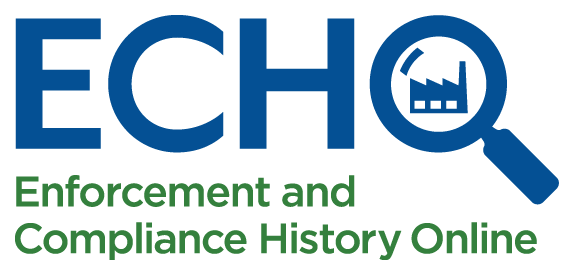 ECHO provides integrated compliance and enforcement information for more than one million regulated facilities nationwide. Its features range from simple to advanced, catering to users who want to conduct broad analyses as well as those who need to perform complex searches. Specifically, ECHO allows you to find and download information on: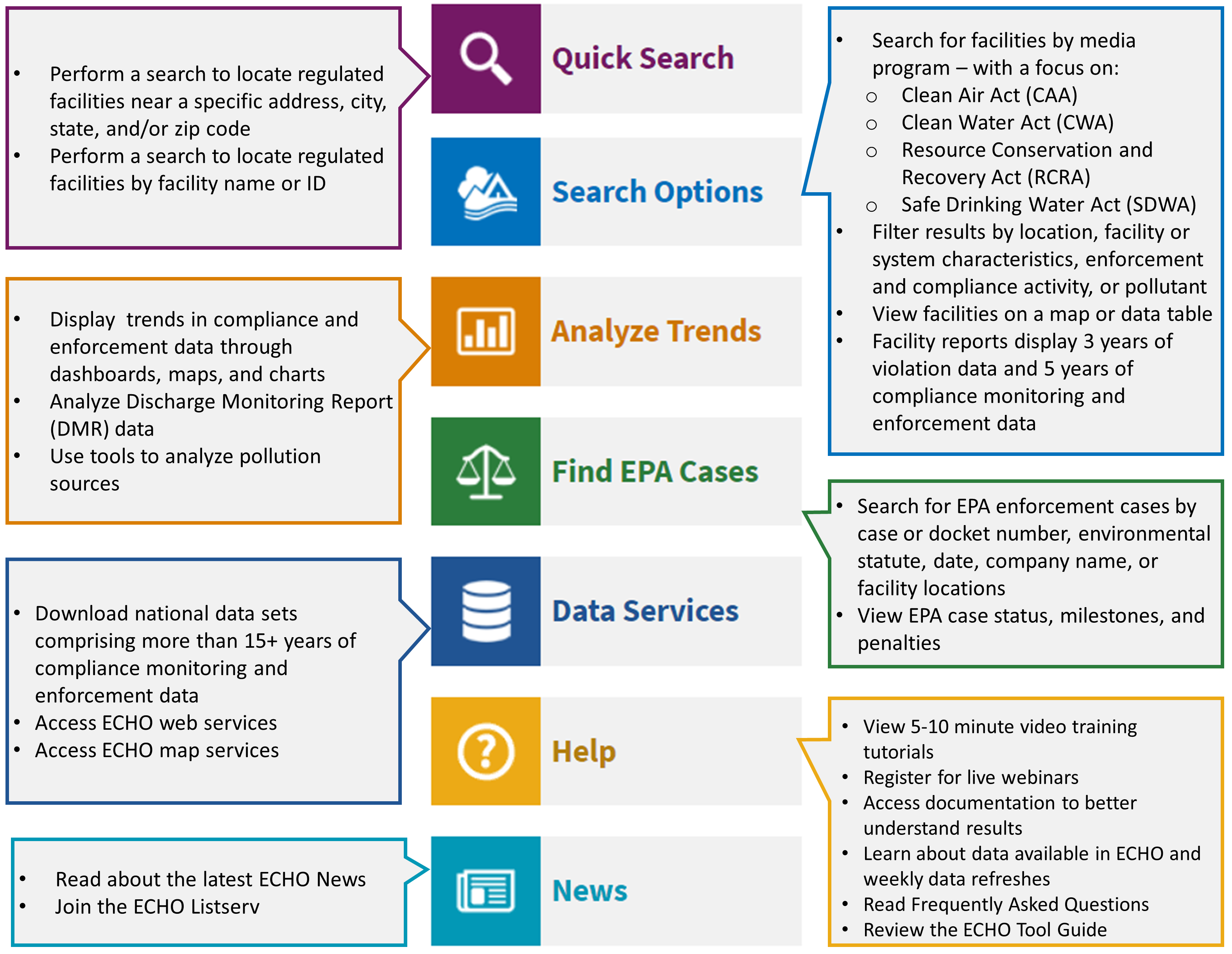 ---
Search
for Facilities
ECHO provides a variety of ways to identify facilities of interest, including searching by:
Facility ID, Permit ID or Facility
Environmental Program (Air, Water, Hazardous Waste, Drinking Water)
Location
Industry
Enforcement and Compliance Activity
You can also use the Corporate Compliance Screener to assess compliance and enforcement data that are summarized across multiple facilities owned or managed by a company, corporation, or other type of entity.
---
Find EPA Enforcement Cases
Find information on formal federal administrative and judicial enforcement actions. The ECHO Enforcement Case Search queries civil cases entered into the Integrated Compliance Information System (ICIS) and criminal cases entered into the Summary of Criminal Prosecutions database. Locate EPA enforcement cases by searching:
Case Type: Any, Civil or Criminal
Case or Docket Number
Location
Company Name
Industry
Environmental Program
---
Analyze Compliance and Enforcement Data
ECHO provides many features to visually explore compliance and enforcement data. Features and tools available include:
Several focused reports are also available in ECHO that bring together important contextual information and data to aid analyses of facilities. Several popular reports are described below:
---
Access Data Services
Several other advanced tools and popular data services found within ECHO include:
---
Inform EPA
Use the following ECHO features to inform/communicate with EPA: