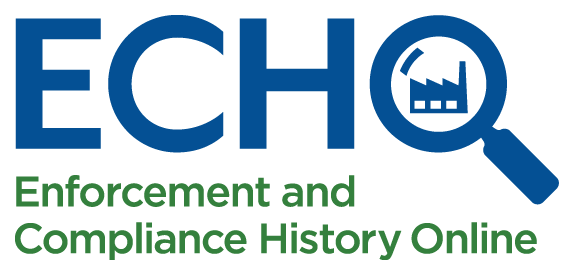 EPA measures the use of its webpages by a variety of criteria, one of which is page views. The chart below - displayed by federal fiscal year (FY) - shows that ECHO remains popular, with more than 2.5 million page views in federal fiscal year 2019.
For full usage analysis, download a two-page overview of FY2018 ECHO usage metrics (PDF) (2 pp, 254 K, About PDF) and additional ECHO usage details (PDF) (4 pp, 845 K, About PDF) organized by ECHO feature.
Final web usage analytics for FY18 illustrate that all of ECHO's most popular features have increased in number of page views from FY17. These include the Detailed Facility Report and the facility searches (up 2% from last year), the Water Pollutant Loading Tool (up 9% from last year), and the EPA Enforcement Case Search (up 17% from last year). The decrease in overall number of ECHO page views between FY17 and FY18 was due to a change in measurement methodology resulting from the integration of the Water Pollutant Loading Tool into ECHO and retirement of the old platform.
Get the most out of ECHO with video tutorials, training opportunities, and navigation guide.